An investor must recognise that no matter how skilled they are, they will make mistakes and will never precisely predict market behaviour. Here, basic investment tips come to rescue.
The Indian stock market has a wide range of investing options. You can attain various critical personal and financial goals with the wide choice of investment tools. On the other hand, online stock trading is volatile and not entirely risk-free, as stock values can move fast. As a result, you must be cautious with your investments.
After you've decided on a side, the next stage in learning is how to invest in the stock market, understanding of the market, stock market timings, choosing a stockbroker, how the market operates, and other topics.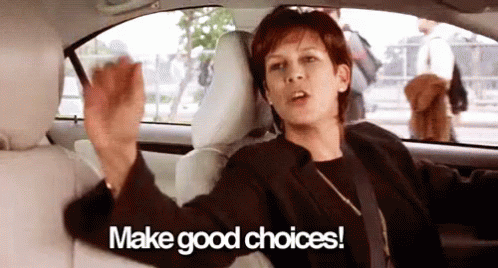 Here are 5 investment tips for new comers in the stock market.
1. Only invest what you can afford to save
One of the most basic investment tip for beginners is to understand the difference between saving and investing. Remember the basic idea of investing within your means every time you buy a stock or other financial instrument in the stock market. After determining your risk tolerance, you should always invest.
Rather than adopting a thoughtless "high risk, high return" approach, you should think about the long-term repercussions of your investments. Be cautious since a bad investment might cost you a lot of money.
2. Find right investment partner and proper research
To trade in the stock market in India, you must have a bank account, a Demat account and trading account. The trading account provider will charge a fee for every transaction, so do your homework and compare several brokers prices and services before deciding on one that matches your needs.

Before you begin online investing, delve deep into the system as well as the stocks you wish to purchase or sell per objectives.
3. Start with low-risk stocks
Investing in blue-chip stocks such as information technology & banking stocks (HDFC Bank, SBI, TCS, Infosys etc.) reduces your risk of losing your entire investment. They may be more expensive, but they are less dangerous.
Other stocks to consider are those that deal with everyday consumer staples, such as FMCG stocks (HUL, ITC, Dabur, Marico etc.) which are often less volatile.
4. Set your objectives
When it comes to investing in the stock market, having long-term goals may be beneficial. Setting long-term investment strategy will help you better grasp the value of saving, whether you want to prepare for your retirement or your child's school fees, purchase a home or any other purpose.
5. Diversify investments to reduce danger levels
Stock diversification is primarily used to categorise and assess the risk associated with their investment, and it is one of the most prevalent risk management strategies.
Before investing, you should carefully consider the amount of risk connected with the investment choice you pick. A complete analysis is the best approach to detect the risks connected with various goods and determine the best solution.
To conclude
Investing is all about focusing on your financial goals and ignoring the havoc of the markets and staying consistent for the long haul. Following these 5 simple investment tips will enable you to take good decisions and invest your money into instruments that can help you make significant profits over a period of time.
📌 You can also read:
Happy Investing 😇
Disclaimer: This blog is not to be construed as investment advice. Trading and investing in the securities market carries risk. Please do your own due diligence or consult a trained financial professional before investing.