About KFin

KFin is a technology-driven financial services platform providing comprehensive solutions to the capital markets ecosystem in India.

The company offers investor solutions such as transaction origination and processing for mutual funds and private retirement schemes in Malaysia, Philippines, and Hong Kong.
KFin has a total of 13 shareholders, with the largest stake held by General Atlantic Singapore Fund Pte Ltd at 72.51 percent. Compar Estates and Agencies hold 10.86 percent, while Kotak Mahindra Bank owns 9.86 percent.
KFin Financials
The company recorded a profit of Rs 148.5 crore in FY22, a significant improvement from the loss of Rs 64.5 crore the previous year. Revenue also grew 33 percent to Rs 639.5 crore during the same period.
In the six months ended September FY23, KFin's profit increased 26 percent to Rs 85.34 crore, while revenue rose 20 percent to Rs 348.7 crore compared to the same period the previous year.
More about the IPO
ICICI Securities, Kotak Mahindra Capital Company, JP Morgan India, IIFL Securities, and Jefferies India are the merchant bankers for the issue, with Bigshare Services serving as the registrar.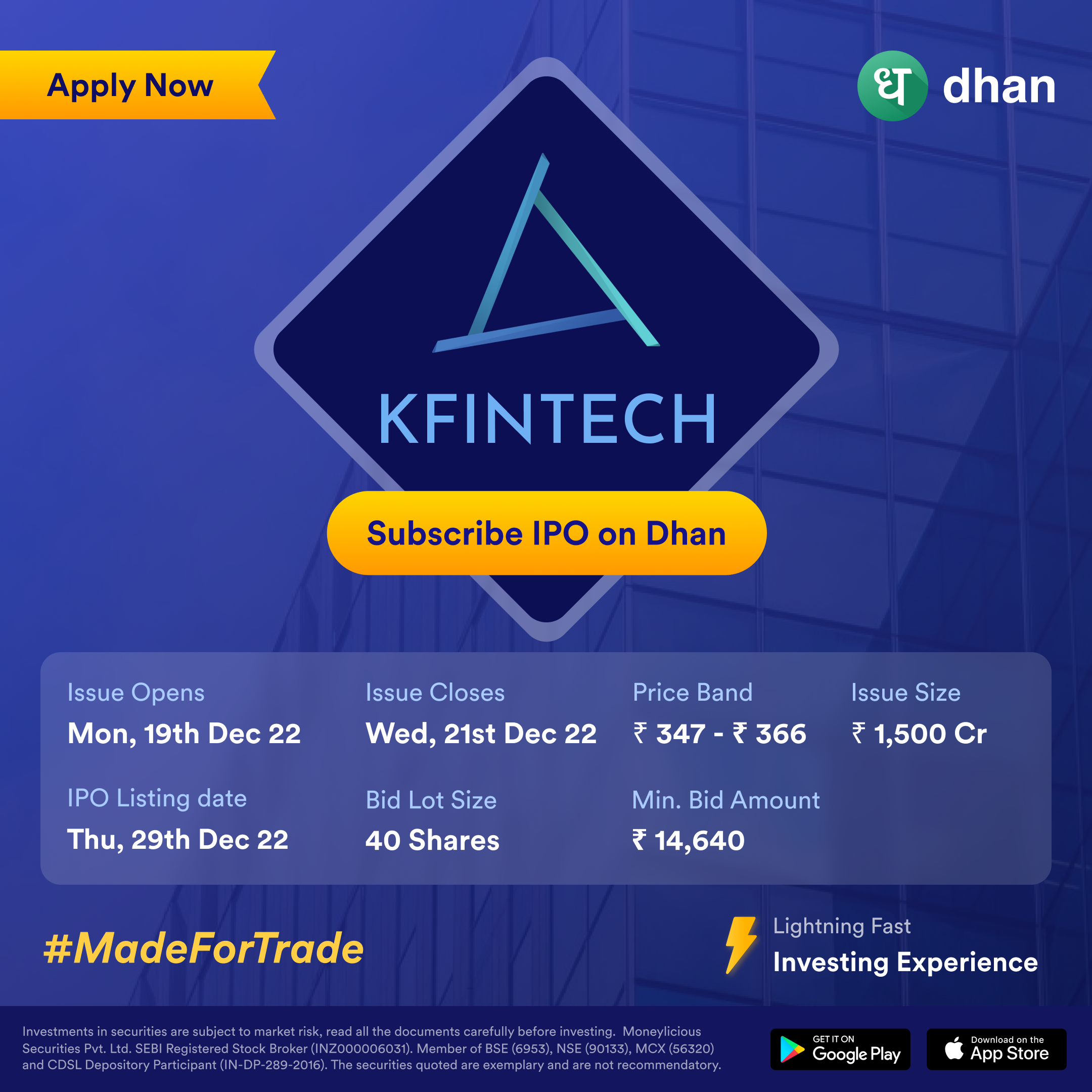 Well, if you wish to apply for KFin IPO you can apply from here with just a single tap.