They say that the twenties are the years when you are trying to figure out where you're going. The "roaring twenties" are all about energy, exploration, and education. However, as soon as you enter your thirties, you tend to become more grounded and look for stability. Financial stability becomes the cornerstone for the decades ahead. Financial stability comes with sound investment decisions and considering investment opportunities carefully.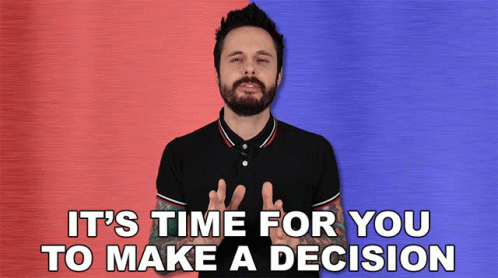 5 investment decisions to take in your early 30s
💸 Create new sources of income
Never depend on one income to meet your financial goal. It would help if you have a 'side hustle' to support you, and you never know it can outdo your primary income one day. Of course, this is easier said than done. Therefore, it is recommended to start small and gradually build it as time goes by.
This will not only help you create multiple income streams but accelerate your journey towards your financial goal. These days, you can access tools that help you with online investing and share market trading–avenues that generate income if done right.
Here are 5 important stock trading lessons to trade in stock market.
📈 Start investing
People work for money. Investment makes your money work for you. To make your money grow at inflation-beating rates, it is imperative to start investing if you haven't already. In case you are already into investments, take it a notch higher. With online investing options available, there is no shortage of choices.
👵👴 Plan for retirement
Financial security for life is the goal of many financially-sound and independent individuals. While planning for a secure and happy future, you should not ignore a retirement plan. A retirement plan helps you develop a saving habit and enables you to plan an independent retirement and financial freedom.
At a young age, saving for retirement seems like a long-term investment. However, the benefits of a planned retirement are many, and retirement plans help you use your savings over an extended period.
Thus, a retirement plan is not only crucial for the future, but it also enables you to retire on your terms.
✏️ Ease out of debt and revisit your budget
Go easy on short-term and expensive debt like your credit card, personal loan, or student loan. The 30s is when significant life changes like marriage and parenthood occur. You may need to purchase a house or renovate an existing one. If you need finance, you will need to build your credit score and have a good disposable income without much liability. Learn about these top 10 personal finance lessons for self.
🛡️ Adjust your insurance coverage
As you build your financial plan, you must obtain coverage to protect it from unpleasant shocks. Having adequate insurance cover to protect your dreams will go a long way in achieving your goals.
💰 Focus on wealth creation
Have a cap on your expenditure; go big on investments. You have ample time before you retire from professional life. You can utilise this time to build a corpus that will help you sustain your standard of living post-retirement. Have a plan that focuses on the long-term, as it is the long-term that creates wealth.
To Wrap up…
Consider these 5 pointers, and make these investment decisions in your 30s to enjoy the benefits of starting early. The earlier you start, the greater are the benefits of compounding. 

📌 You can also read:
Happy Investing 😇
Disclaimer: This blog is not to be construed as investment advice. Trading and investing in the securities market carries risk. Please do your own due diligence or consult a trained financial professional before investing.