The first step to take before you start investing in the stock market is open a Demat Account. In fact, in the last few years, Demat Accounts in India have more than doubled.
What is a Demat Account?
The word 'Demat' is a short representation of the term dematerialized account. It is safe to say that the Demat account holds the converted digital copies of the physical shares. The account acts as the custodian of the following types of securities – mutual funds, bonds, shares, exchange-traded funds, and government securities.
One of the biggest advantages for the investors is that they do not have to worry about the safety of holding securities, as it is all stored in an electronic format. If you are someone who is looking to deep dive and understand the type of documents required for the opening of a Demat account then the search ends here 🙂
Documents Required for Demat Account Opening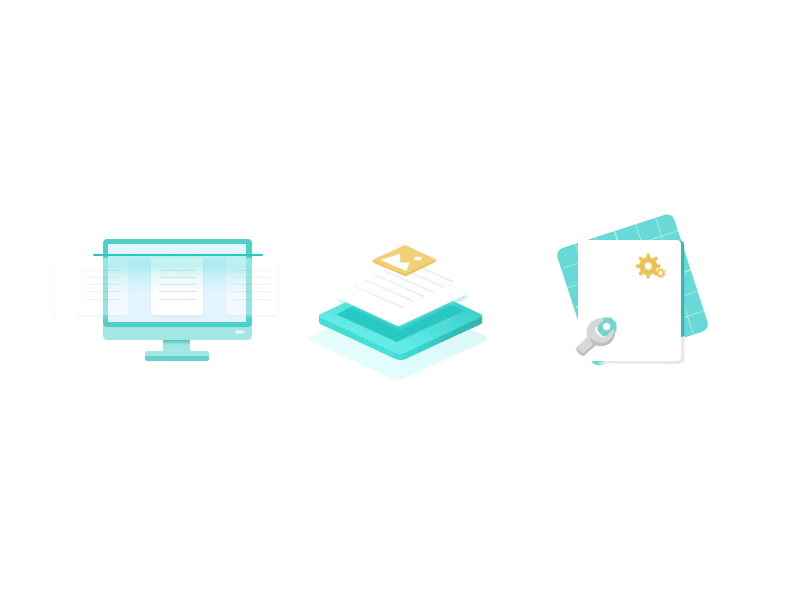 The following are some of the documents that one needs to present for Demat account opening:
Identity Proof such as the Driving License, Aadhaar Card, Pan Card, Passport, Voter's Card, NREGA Job Card etc.

Proof of Address such as Driving License, Aadhaar Card, Utility Bill, Passport, Voter's Card etc.

Bank Proof such as IFSC, Account Statement, Cancelled Cheque, Passbook, MICR etc.
The below details are specifically required as a bank proof while opening a Demat account:
Bank name and IFSC code
MICR and/or the front page of the passbook (optional in case all of the other details are mentioned)
The given fields are to be duly filled at the time of opening Demat account- the type of the account (whether it is an NRI or ordinary account)
Second holder information is also to be given
Details of the guardian
Information required in case of NRIs (RBI reference no., foreign address)
Name and signature required as a part of the photograph declaration
The above-mentioned documents are to be shared with the broker for further processing and verification. It is crucial to keep a keen eye on the minor information being shared.
There are two options available to the individual for storing the information – online and offline. Most budding investors prefer to opt for an online KYC as it helps to save a lot of time and is a convenient process. Since the process of manual paperwork is quite cumbersome and full of hassles, it is a lot easier to make the best use of the advancement in technology and take the digital path.
In case the user is opening an online Demat account, then the KYC process gets more faster. The new-age stock broking platforms have made it fast, simple and super easy.
How to Open Demat Account on Dhan?
Our Demat account opening process is really time saving and user friendly, users don't have to wait for a long period of time to get KYC verified and can start investing within minutes, usually it takes just 10 minutes.
Here is detailed step by step guide to complete KYC on Dhan:
Step 1: Click on 'Open Your Account' to visit Dhan and start your account opening process. Enter your mobile number in the field provided in the app.

Step 2: Enter the OTP received on your mobile number. Click Sign Up to continue.

Step 3: Enter your email address. Once you receive a verification code in the mail ID entered in the top field, input the verification code in the field below.

Step 4: Now set a six-digit pin for your account.

Step 5: Upload a picture of your PAN card from your device or scan your PAN card using your phone's camera. Click next to continue.

Step 6: Wait for your scanned/uploaded PAN to be verified. This usually takes around 30 seconds.

Step 7: Add your personal information, like Gender, Occupation/Profession, etc.

Step 8: Upload your picture from your device or take a selfie to add your picture to your account. Click Next after uploading documents.

Step 9: Next comes Complete your "In-Person Verification" by recording and uploading your video.

Step 10: Now, upload a picture of your signature (as on PAN) or sign in the field provided in the app itself. Click Next to continue.

Step 11: Enter your income information and other relevant declarations for your account. Click continue to proceed to the next step.

Step 12: To activate F&O Trading, provide proof of your income by uploading an electronic document for the same.

Step 13: Now add your bank details to link your bank account with your Dhan App account. Click next to continue.

Step 14: Verify your e-sign through Aadhar OTP verification and select continue to proceed further.

Step 15: Now set a password for your account.

Step 16: It takes 10 mins to open your account. You will also get the login credentials to your trading account in the welcome mail.
To Sum Up
While choosing a stock broking platform for Demat account, the individual must compare the following factors- reviews and rating from the existing users, account charges, quality of customer service, technology, platform support like a stock trading app, web trading platform etc. After such details are chalked out the individual is only a stone's throw away from opening a Demat account.
You can also read:
Happy Investing 😇
Disclaimer: This blog is not to be construed as investment advice. Trading and investing in the securities market carries risk. Please do your own due diligence or consult a trained financial professional before investing.