The Rs. 5,235 crore initial public offer of India's largest logistics service – Delhivery IPO is here!
| | |
| --- | --- |
| Open Date | 11th May 2022 |
| Close Date | 13th May 2022 |
| Minimum Investment | Rs. 13,860 |
| Lot Size | 30 |
| Price Range | Rs. 462 – Rs. 487 |
| Issue Size | Rs. 5235.00 Crore |
RHP PDF
About Delhivery
Delhivery started as a hyperlocal food delivery service in New Delhi. Now Delhivery is a logistics service company in India. The company provides logistics services such as express parcel delivery, heavy goods delivery, part-truckload freight, truckload freight, warehousing, supply chain solutions, cross-border express and freight services and supply chain software. The company was founded in 2011 and has its headquarters in Gurgaon, India.
The Journey of Delhivery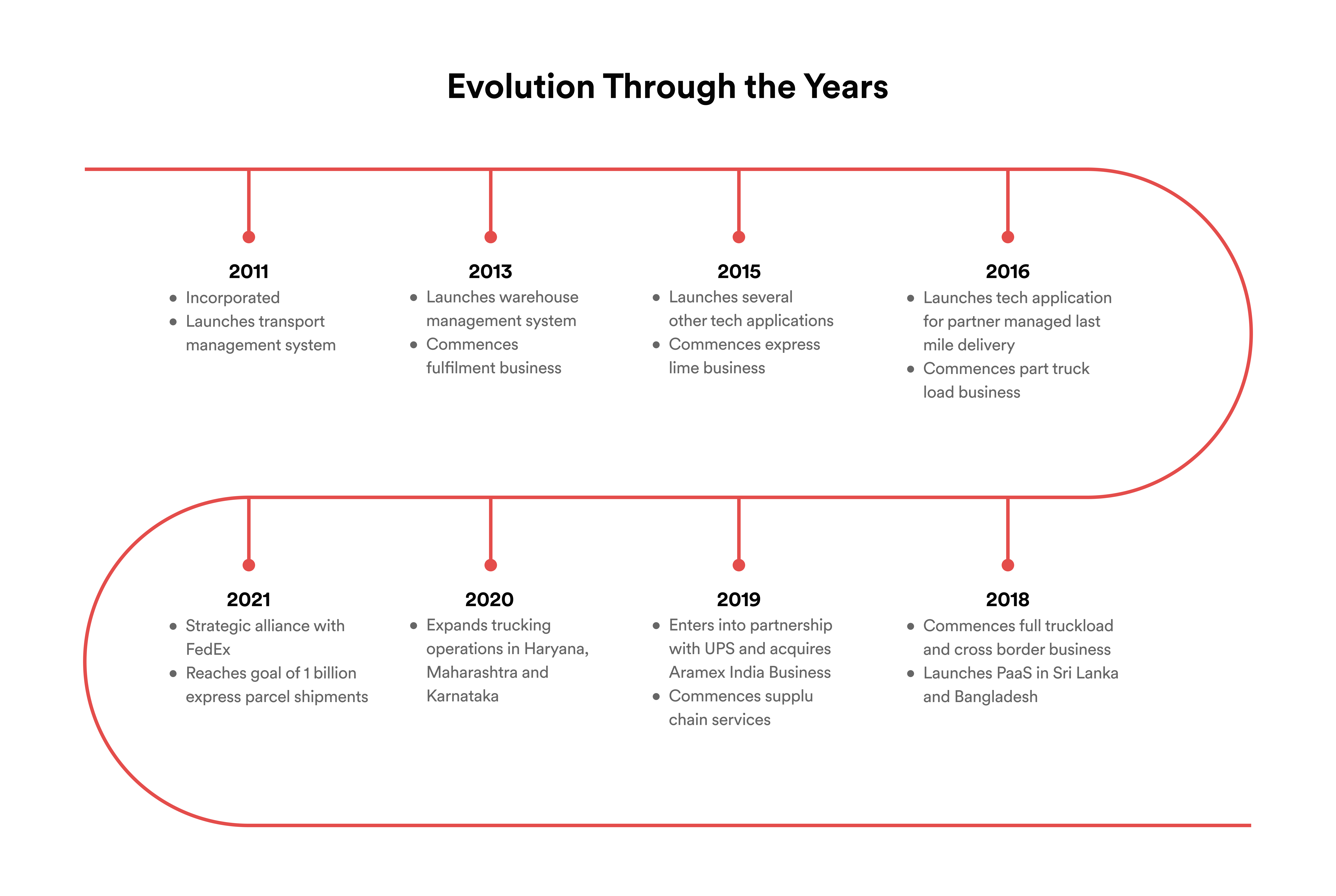 Objectives of the Delhivery IPO
The fundraising will help for organic growth initiatives
It will also allocate money for inorganic growth through acquisitions and strategic initiatives and for general corporate purposes
Business Overview
Delhivery provides four main services:

Strengths
1. Delhivery has been hailed as the largest and fastest-growing, fully integrated services player in the country, in terms of revenue
2. Delhivery employs 474 engineers, data scientists, and product professionals that have crafted a proprietary technology system that enables the company to offer services to a wide range of clients
3. Their dynamic network makes it easier for them to respond rapidly to changes in volumes, shipment profiles and environmental conditions
4. Delhivery has extensive data intelligence capabilities
Risks
1. The company fails to maintain its existing network infrastructure and grow at a steady pace
2. Disruptions to the transportation facilities and logistics
3. When the company fails to attract and retain skilled workers and the cost of labor increases
4. Inability to pass on additional operating expenses to customers due to the highly competitive nature of the industry
Delhivery Profit & Loss Statement from last 3 years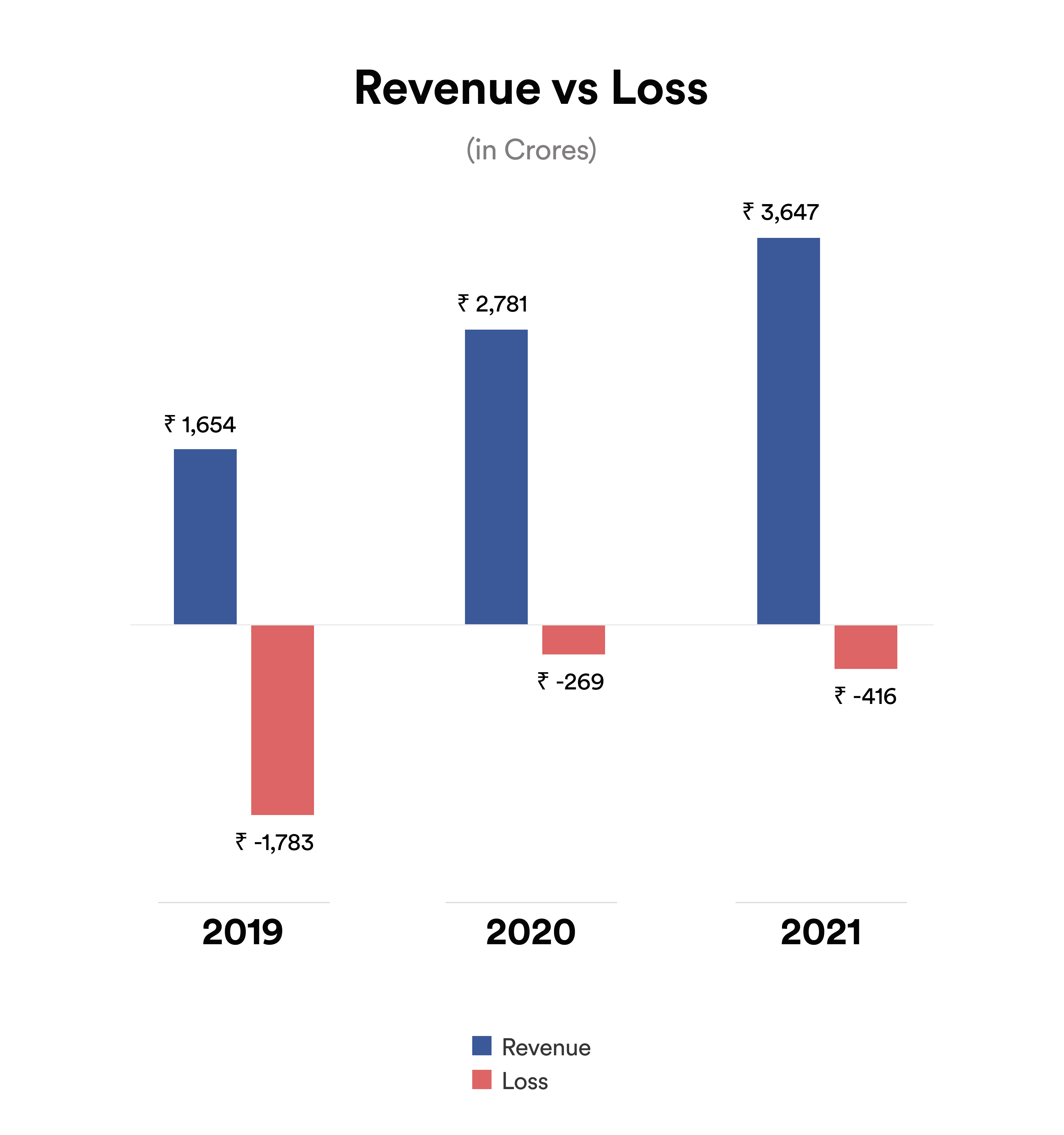 You can also read other latest market events like LIC IPO Details, HUL Q4 Results 2022, Bajaj Auto Q4 Results 2022, and Kotak Mahindra Bank Q4 Results 2022 right here.
Happy Investing 😇
Disclaimer: This blog is not to be construed as investment advice. Trading and investing in the securities market carries risk. Please do your own due diligence or consult a trained financial professional before investing.