From a middle-class boy from Bikaner, Rajasthan, who always dreamed of being an entrepreneur like most of us to now being the 5th richest man in India. Yes, I'm talking about Radhakishan Damani. Also known as Mr. White and White. But, how did he made fortune, and what were the key secrets of his success let's find out.
Radhakishan Damani left B.com and started his own business of ball bearing and was doing quite well in it. It was after the demise of his father that he had to leave his ball-bearing business and join his brother in stockbroking. Mr. Damani was in his 20s and had no idea about how stock broking works.
He was a speculator and was under the mentorship of Manu Manek. Yes, you heard it right. In "The Scam 1992", when Harshad Mehta manipulated the stock market, he made profits by short selling. Taking decisions based on the pulse of the market was his forte. When Harshad Mehta utilised banks money to buy stocks heavily and was converting their price on high valuation, Damani started short selling. Mehta bought ACC stocks and it reached from 200 to 9000, but their fundamentals were not justifying their hikes. He made a few losses as well during this time as the stocks were increasing really high in valuation. Damani realized he was manipulating the market and started short-selling the stocks on which Harshad Mehta had been investing heavily, thinking they would plummet. But when the Harshad Mehta scam was exposed he made a good profit and his net worth increased. After that Damani followed Mr. Chandra Kant Sampat, who was becoming successful by value investing.
After these investments Damani started Dmart. You must be wondering if he was making a fortune out of his investments why did he start Dmart? Mr. Damani was interested in the consumer business and invested in those stocks. A cooperative retail chain called Apna bazaar he bought before starting DMart. DMart was founded by him in 2002, when real estate prices were at their lowest, so he took advantage of the opportunity to buy properties for DMart. By doing so, he saved money on renting and relocating the stores. Coming to the current scenario Dmart has 263 stores all over India which are owned and managed by them.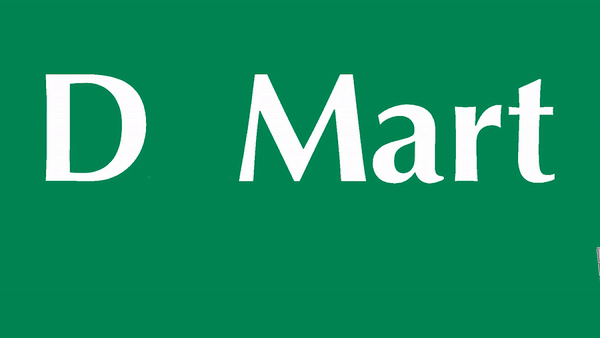 🏬 What makes Dmart different from other competitors and the king of retail?
✔️ Product Mix
DMart aims to provide the lowest-priced goods to consumers among its competitive peers. A wide range of products are available at DMart, ranging from groceries to clothing. Throughout the year, there is a constant demand for these goods since they satisfy basic necessities. A consistent business model eliminates the risk of fluctuating demand. The company also manufactures and produces some of the products under its brand name, DMart.
✔️ Low Expenses
Dmart has a low-cost business model with high profits is one of the most attractive and successful forms of running a business. However, DMart has successfully achieved it. How? DMart operates on a low-interior-cost concept, to reduce the operational expenses of the company. This creates more space for the shelf of the product, less number of billing counters reduces the workforce and systems thereby reducing employee cost.
✔️ Pricing
The major competitive advantage for DMart is purchasing power and sales volume. The credit cycle of DMart, that is the time in which it returns the payment to the manufacturers for the goods purchased from them is quite less than other retail operators. This gives company the leverage of bumper discounts and a better cash flow to manufacturers thereby cutting the purchase price of the goods. DMart's low prices attract high foot traffic into its stores, which leads to high sales, thus encouraging more and more manufacturers to sell their products there. This is a loop created by DMart, which keeps the loop alive. In addition, due to high volume sales, manufacturers also offer volume discounts, thereby reducing the purchase price. This reinforces the low-cost business model.
✔️ Ownership
Damani believes in ownership so, all of the stores are owned by Dmart. They buy the property instead of taking it on lease like other retailers. So, this save companies rental cost and help them to stay positive on their cashflows.
✔️ Slotting Fees
DMart charges Slotting fees. This fee is charged by manufacturers for products to store their products on the shelves of DMart stores, which is also sometimes referred to as an entry fee. DMart, however, with its appealing marketing strategies and attractive discounts, ensures that its products sell out quickly.
✔️ Distribution Channel
As DMart is B2C (business to consumer) brand that avoids all the middlemen hence the added cost to the product's price. This allows the company to sell goods at a lower price.
✔️ Consumer Psychology
Customers are encouraged to purchase more products when they are offered at a discount by offering a variety of low-priced products. Consumer behavior has been evident in stores during the 'Sale Period' of the year.
Closing Thoughts
Considering the lucrative Indian behavior towards discounts and all the strategies its an impressive business model. But for a second if we compare this with all new startups like Zepto, Swiggy Instamart where you can order groceries at your fingertips, and with more lucrative offers, Avenue Supermarts has also launched 'Avenue E-Commerce Ltd.,' its online shopping portal, to keep up with the competition and the industry. But, it's hard to predict the future.

Here are some more interesting articles on markets that you would love to read 🙂
Happy Investing 😇
Disclaimer: This blog is not to be construed as investment advice. Trading and investing in the securities market carries risk. Please do your own due diligence or consult a trained financial professional before investing.