The love for Maruti (car) or any of Maruti Suzuki's cars for a middle-class Indian was unbeatable till mid-2000. From Alto K10 to the beast looking SUV S-Cross it's been a favourite for all. Anyway why it won't be, Maruti has 3634 of service centres, good product, easy availability of spare parts and most importantly resale value (yes, for most of us resale value has always been an essential aspect while buying)
Maruti Suzuki has been ruling Indian hearts for decades and now TATA is taking over it. So what makes TATA the upcoming ruler of Indian automobiles and what is the future of EV in India? Let's discuss.
With the increasing cost of crude oil and to reduce carbon emissions, the government had planned to go carbon neutral till 2070 and Moreover, the lockdown has increased the demand for automobiles as the spending capacity of an individual has pent up demand.
The Entry of Tata Motors EV 🚘🔌
While other automobile companies were struggling between future prospects and layoffs. Tata Motors took the advantage of this situation and entered the Electric Vehicle jungle with the Tata Nexon which contributes to 65% of total EV sales in India.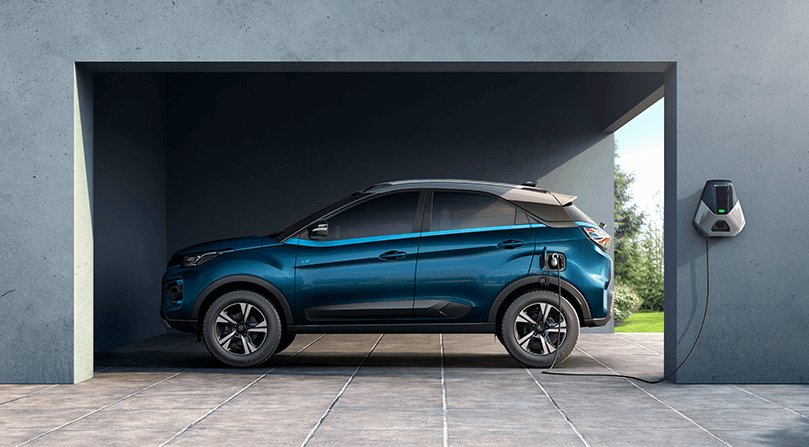 Tata Motors will invest $2 billion in its electric vehicle business over the next five years and plans to launch 10 new electric models by 2025 and why not, the cars have a good range (kilometre covered), and they have worked pretty well on their designs and tech. Moreover, they are creating an ecosystem with TATA Power to provide power stations across the country.

The reason why Maruti Suzuki does not enter this race is because their chairperson said, "If I start selling EVs I would like to sell maybe 10,000 EVs in a month or something like that." And this sentiment is understandable. For a carmaker that sells around 120,000 cars every month, of course, you'd expect them to sell at least 10,000 EVs a month and at the same time, TATA Motors sold 20-25 thousand cars every month. So entering EV space was the best decision.
In the bottom line, TATA Motors has played well with its pricing and the offering for the same. So it is safe to say that TATA Motors is doing good but will it be as big as Maruti Suzuki and what is the future of EV in India? Well, let us see.
You can also read about the Top 5 Electric Vehicle Stocks in India and Maruti Suzuki – The Auto Leader in Passenger Cars in India.
See you at the next one 🙂
Happy Investing 😇
Disclaimer: This blog is not to be construed as investment advice. Trading and investing in the securities market carries risk. Please do your own due diligence or consult a trained financial professional before investing.