Computers and technologies are the neccesities for any business in this modern world, as businesses collect data from many different sources, including physical retail, e-commerce and social media to perform data analytics for better decision making.
What is a Supercomputer?
For any big business to analyze all the data with exceedingly high-speed calculations requires a machine or system with fastest high-performance at any given time. Such a class of extremely powerful computers is called Supercomputer.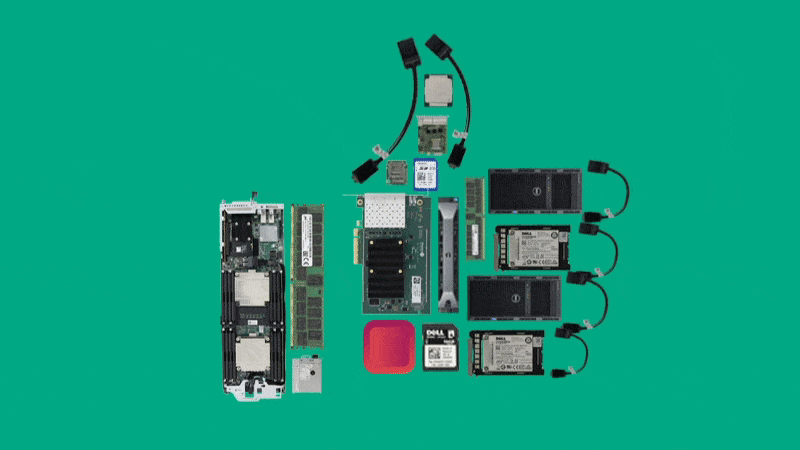 These supercomputers are primarily used for scientific research and engineering work, which includes testing mathematical models for complex physical phenomena or designs such as climate and weather, evolution of the cosmos, nuclear weapons and reactors, new chemical compounds and cryptology. Businesses also use it for market research and business related models.
Well, the question is still unanswered….
Which company bought 1st Supercomputer in India?
Is it any IT firm? ISRO, as it requires really high speed calculations for the research ? any educational institute? …Well, these are not even close to the answer.
Let us give you a hint! – It is a paint company. Name which is synonymous with the Indian paint industry?

Exactly, you got it right…Asian Paints bought 1st Supercomputer in India.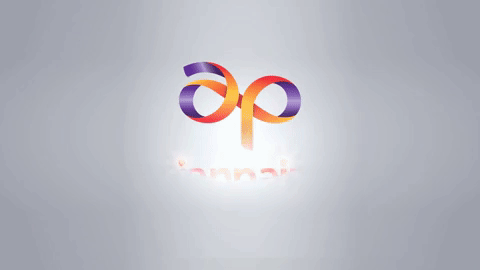 Asian Paints is the only firm in the world's history to have expanded revenues at a rate of 20% per year for 60 years, till 2020. Every three years, the company doubles in size. This level of consistency is unheard of.
Source – Bloomberg, Last 10 years data of Revenue, Sales and Net income of the company
Let's understand this from the start…
As there is a saying that " Great companies start from the Garages", so do Asian paints.
Founded by a 26 year old visionary entrepreneur Champaklal Choksi along with three friends Chimanlal Choksi, Suryakant Dani and Arvind Vakil in a small garage in February of 1942 in Bombay.
Before people used to think that painting is only done when walls are peeled off, but asian paints changed this mindset of people related to painting of walls. Now, painting of walls has become a sign of home decor and style, and the charisma of the house owner.
Through advertisements like "har ghar kuch kehta hai 🏠" focusing on the lifestyle with lustrous colors that adds beauty to the home and displays happiness. Painting homes became a part of festive rituals like it starts to feel compulsory painting homes during festivals and happy moments like Holi, Pongal, Diwali, birth of a child, etc.
The company went public in 1982 and has given more than 1800+ times returns till date.
Earlier, Asian Paints was sold as a part of FMCG industry (now – Chemical industry), through a channel of wholesaler to distributor to dealer but this was changed when Choksi decided to sell the paint directly to dealers.
This decision helped the company to grab 97% directly from the MRP, while other manufacturers in India take upto 60% to 70% of MRP only.
This approach was great but small dealers were suffering from lack of space and resources for stacking up the inventory. To solve this issue, the company devised a new plan that the stock of every dealer will be replenished every 4 hours which is 28 times a week. This created an unbeatable supply chain.
While daily use FMCG products like milk, bread, eggs used to get stacked up in one or two days. Paint was getting stacked up 4 times a day.
Today the company has a network of 70K+ dealers who are getting refueled 3 lack times a day.
The Innovation 💡
One of the most successful product of the company is "washable distemper". It was launched with the motive to balance between cheap distemper and expensive plastic distemper with the tagline "Don't lose the temper, use washable distemper". Asian paint keeps doubling each year by developing themselves at each and every aspect of the business whether it be technology or marketing strategies.
The after effects of the innovation
Asian Paints holds 42% market share of the Indian paint industry and holds a strong hand with at least 5 fold in revenues, profits, and sales among its competitors.
Superior technologies deployed to achieve maintain the competitive edge for eg. Supply chain management system that integrates plants, regional distribution centers, outside processing centers etc. hence they have the strongest supply chain system with.
Journey of Asian Paints Global business started in the year of 1978 through joint ventures in the Fiji market. Down the line global business has extended across the globe viz. South Asia, South Asia Pacific, Middle east and African continent. Currently AP Global R&T center is present in Nepal, Bangladesh, Sri Lanka, Indonesia, Fiji, Egypt, Ethiopia, UAE, Oman, Bahrain and Qatar. Technology centers are enriched with 75 plus qualified scientists having diverse culture and domain expertise.
The company along with their subsidiaries has operations in 22 countries globally with 27 paint manufacturing facilities servicing consumers in 65 countries through Berger International SCIB Paints Apco Coatings and Taubmans.
🔍 How the future looks for the company?
India's largest paint & coating producer, Asian Paints has announced in the last week of November to invest USD 128 million (INR 9.60 billion) to expand the installed capacity at its facility situated at Ankleshwar in the state of Gujarat.
The proposed expansion will increase the installed capacity of paint from 130,000 KL to 250,000 KL and resins and emulsions from 32,000 MT to 85,000 MT. The expansion will be carried out on the existing land owned by the company and will be completed in the next two to three years.
Asian Paints has also introduced 2 new economy products recently (At 18-20% lower price than its other products), both of which have gained good traction. There also has been faster growth in smaller towns and rural regions as compared to last year.
The company stands to benefit in the long term from increasing per capita income. The government spending on housing schemes and infrastructure projects will also improve the future consumption.
The company is focusing on further improving the operations of all of its subsidiaries in India and abroad and has already launched E-Strides, an ERP initiative through which all the overseas ventures are being covered for sharing of global knowledge, best practices and better control on operations.
Asian Paints Stock Performance – Highlights 📈
| | |
| --- | --- |
| Market Cap | ₹ 291,313 Cr. |
| Current Price | ₹ 3,037 |
| High / Low | ₹ 3,590 / ₹ 2,599 |
| Stock P/E | 93.6 |
| Book Value | ₹ 144 |
| Dividend Yield | 0.63 % |
| ROCE | 30.0 % |
| ROE | 23.4 % |
| Face Value | ₹ 1.00 |
*As of 19th May 2022
Learn more about Asian Paints share price and Asian Paints Q4 Results 2022 right here.
Disclaimer: This blog is not to be construed as investment advice. Trading and investing in the securities market carries risk. Please do your own due diligence or consult a trained financial professional before investing.