Modern medicine has aided humanity greatly. From finding a cure for infectious and life-threatening diseases to helping patients in emergencies, pharma companies have produced several successful products and remedies.
Even in this pandemic, researchers and scientists have worked round the clock to ensure the timely deployment of vaccines. Vigorous measures have been taken to contain the spread of the virus.
With online trading platform having become highly convenient for the general public, it is possible to be a part stakeholder of the Pharma Industry.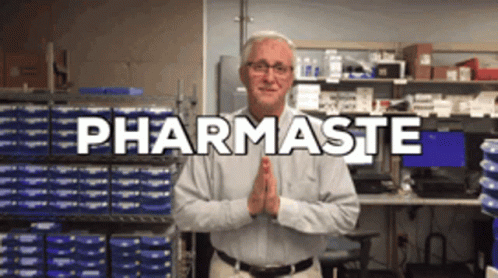 The Pharma Industry in India
India has a rich history of high-quality pharma companies. It is estimated that the value of the Pharma Industry in India, as of 2021, is around Rs. 3 Lakh crores.
To further bolster the industry, the government of India has introduced an incentive programme worth Rs. 15,000 crore. This programme will run from 2021 to 2028 to support Make in India product developments.
Top 5 Pharma Stocks in India
Sun Pharma
Divi's Laboratories
Cipla
Dr. Reddy's Laboratories
Gland Pharma
Let us look at these top 5 pharma stocks in India in detail:
💊 Sun Pharma
Sun Pharma is an Indian multinational and has sales in more than 100 countries worldwide. It has a vast product list covering various segments. Some segments covered are psychiatry, neurology, cardiology, diabetology, dermatology, gynaecology, and oncology.
From modest beginnings in 1983, Sun pharma has grown to be one of the largest pharma companies in India. Being a true multinational, over 72% of its sales are from foreign markets.
Over the years, Sun Pharma share price has risen significantly and has given tremendous returns to its investors.
💊 Divi's Laboratories
Divi's Labs is the producer of Active Pharmaceutical Ingredients – APIs. It is considered the second most valuable pharma company in India by market capitalization.
Its hallmark is its robust research and development team and modern facilities. Their products are manufactured across six hubs in India. Returns given by this stock have been phenomenal, and it continues to surge ahead strongly. Since its listing in Indian stock markets in February 2003, Divi's Labs share price has climbed steadily and hasn't looked back.
💊 Cipla
Cipla is also an Indian multinational pharmaceutical company headquartered in Mumbai, India. It is one of the oldest pharma companies in India. Established in 1935, it has grown from strength to strength, with its own pharma and personal care products.
Cipla also sells APIs to other manufacturers. Cipla share price has seen some ups and downs over the years. But lately, the stock has surged wonderfully well and given excellent rewards to its investors.
💊 Dr. Reddy's Laboratories
Dr Reddy's Lab sells its products worldwide. Its portfolio includes over 190 medications, 60 APIs, diagnostic kits and biotechnology products. Dr Reddy's Lab is a trusted brand in India renowned for its high-quality products.
Dr Reddy's Lab share price has reflected the company's progress over the years. Dr Reddy's was the first to export APIs to Europe. It has expanded its footprint to Russia, the US, and other global markets. Dr Reddy's has invested heavily in R&D centres and has paved the path for new drug discoveries. Their thrust is to discover the following Gen drugs using genomics and proteomics.
💊 Gland Pharma
Hyderabad based Gland Pharma was founded in 1978 by Mr PVN Raju. Later it was acquired by China's Fosun Pharma.
Gland Pharma is the latest entrant on Indian stock exchanges, with its IPO listing in November 2020. Its strong financial statements result from global out-licensing agreements and the sale of products. It operates in a niche segment and has a wide array of products across several therapeutic segments, including anti-infectives, anaesthetics, anti-malarial, cardiology, etc.
Although the IPO received a lukewarm response, Gland Pharma share price has risen steadily since its listing. In a short time, its price has doubled, and investors are hoping for the performance to continue.
Parting thoughts
Indian stock exchanges have an eclectic mix of pharma company stocks. The trading and investing communities have strongly liked these top-rated stocks.
Online trading and investing have also enabled these market enthusiasts to participate in these stocks' rallies by incorporating pharma stocks in their portfolios.

Before you choose your favorite from these top 5 pharma stocks, it is important to bring your investment strategy in place. Here are 4 key points for investing that will help you to figure out how, what and when to invest.
📌 You can also read:
Happy Investing 😇
Disclaimer: This blog is not to be construed as investment advice. Trading and investing in the securities market carries risk. Please do your own due diligence or consult a trained financial professional before investing.